2018-06-24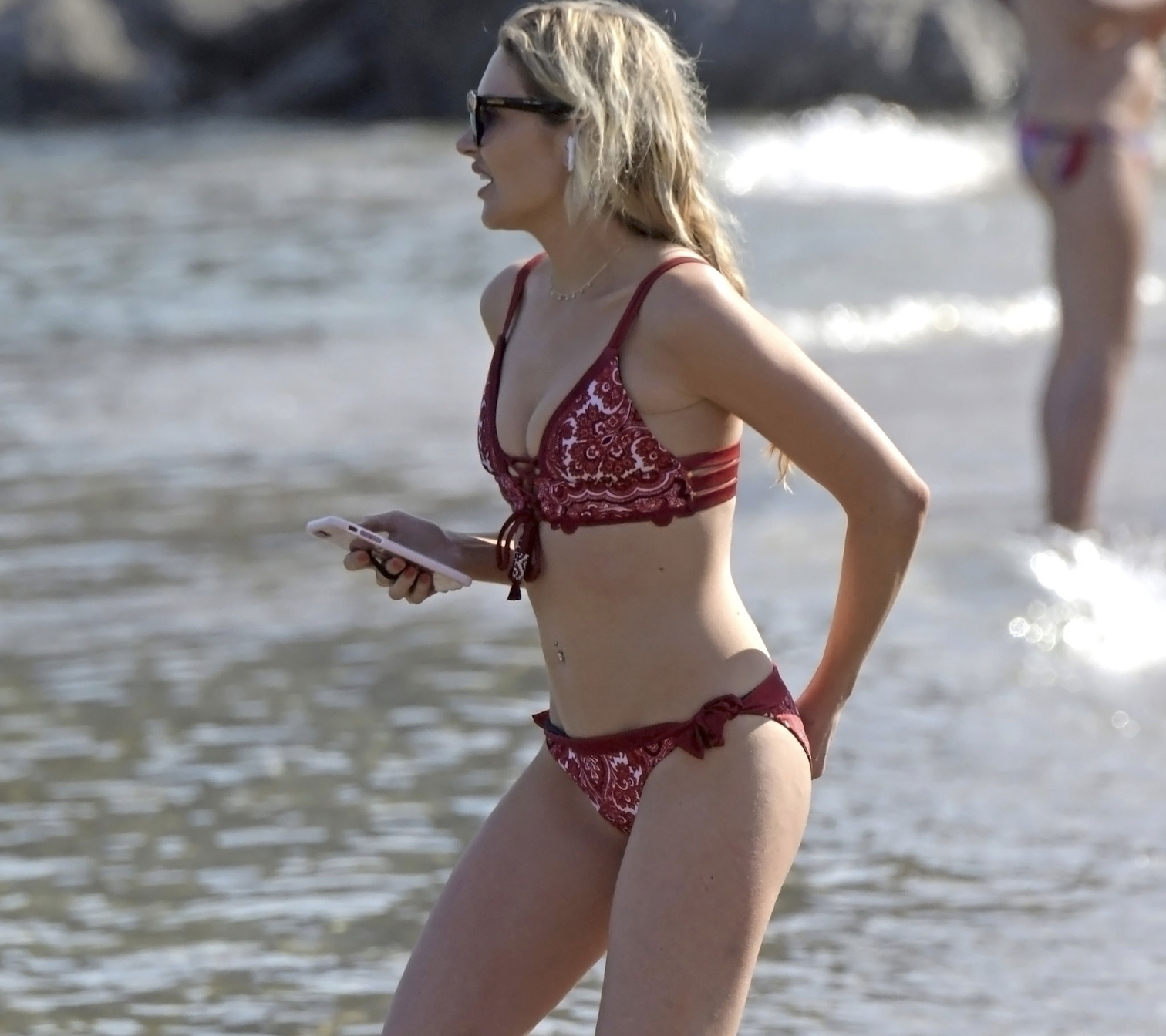 CLICK HERE TO VIEW MORE NUDE PHOTOS AND VIDEOS
That bikini looks way too formal to actually be worn with the intention of going into the water. It seems like the kind of swimsuit that I would see on a magazine cover or an ad, and think, "Why must they tempt my eyes with such beautiful fashion that I will never get to see in real life?" I made peace with the fact that all women in magazines are photoshopped to the point of perfection, but do those kinds of tactics really need to seep into clothing as well?
I remember the disappointment I had as a child after discovering that cowboys did not actually wear cowboy hats when they were out on the range. It turns out they really are not effective at keeping the sun off of your head because the wind just blows those felt frisbees off. That is right, Hollywood lied to us again.
Fortunately we have women like Stephanie Pratt who refuse to let certain bikinis remain as concept designs, unlike the car manufacturers who seem content to let the vehicles of the future always stay in the future. How hard is to put some of those cars into production? I am not expecting a flying car, just give me one with reliable Bluetooth access.