2019-09-29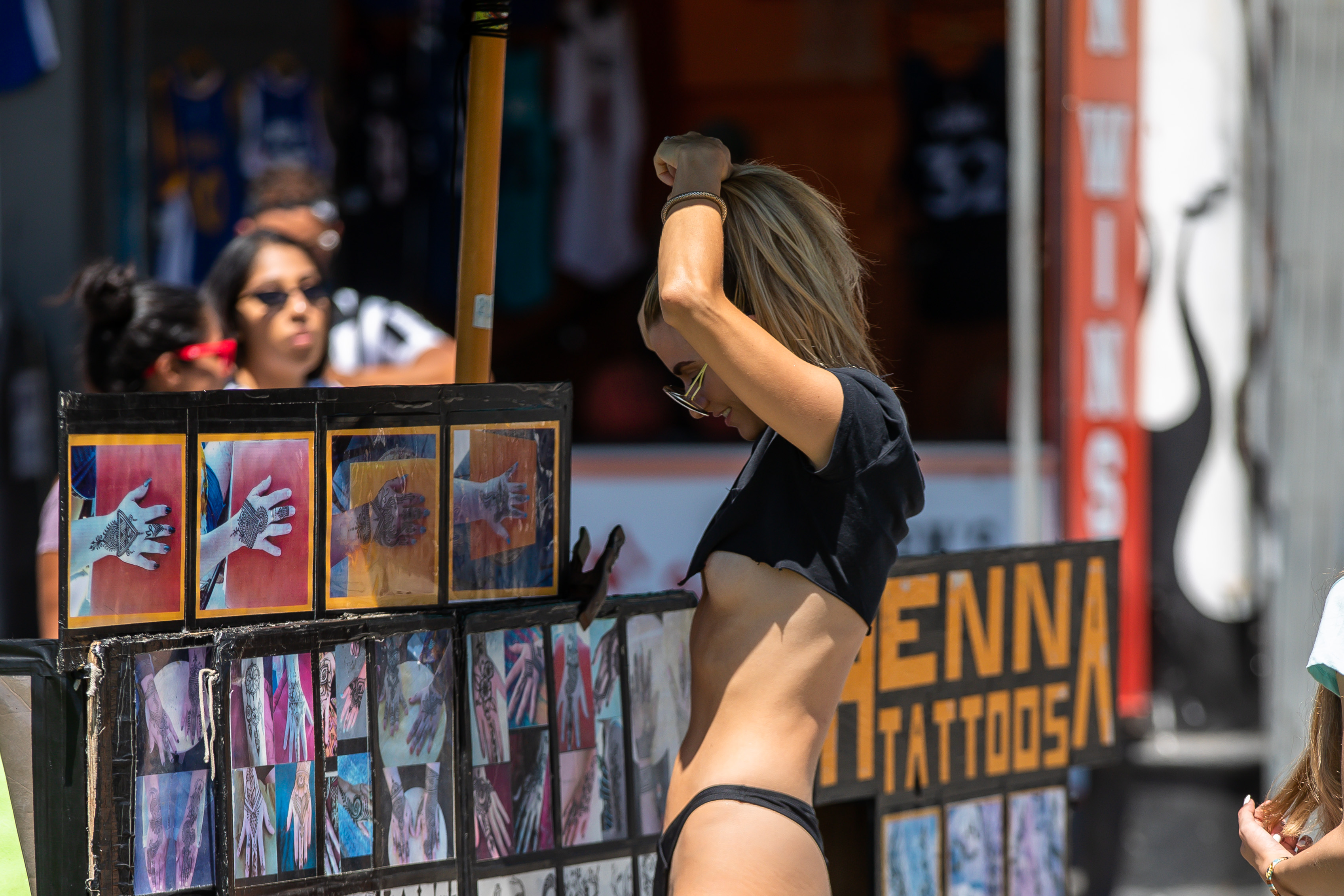 CLICK HERE TO VIEW MORE NUDE PHOTOS AND VIDEOS
If you've ever been to Venice Beach, you know that some of the world's strangest and sexiest sights can be seen with a simple glance in any direction. Rachel McCord might not be able to get away with wearing bikini bottoms and a cut-off top in just any old town, but in Venice Beach, anything goes, even making out with a guy who looks like he was voted out of the Jersey Shore house after the first week.
Do they vote people off that show? I'm not sure and I certainly don't care, but it's an interesting thing to ponder because surely this is some guy cut from the same cloth as Snooki and all the rest of those clowns. Rachel McCord can probably do better, but then again, maybe this is what she's after. Some guy who's still wearing his hair gel from last night and looks like he smells of cigarettes and Courvoisier.
So try and enjoy Rachel McCord's sexy outfit, especially those handful of times her top rides up and almost exposes her breasts. Do your best to imagine that the Jersey Shore guy isn't there, or maybe even imagine that it's you in the pics with her. Surely more than a handful of you are also rocking this same look.