2016-08-21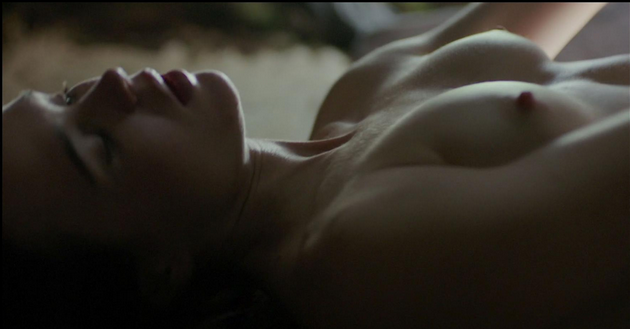 CLICK HERE TO VIEW MORE NUDE PHOTOS AND VIDEOS
Have Mercy on my dick and please let Ellen Page and Kate Mara have a nude sex scene! Amen. Ellen Page has really been dishing out the nudity recently with her boob-baring roles in Into the Forest and Tallulah, so it makes sense that she would continue the showing in her just-announced romance flick, Mercy. Not many plot details have been revealed about the Tali Shalom Ezer-directed project, but Variety provides some general information:
Page is portraying Lucy, the daughter of a man on death row falling in love with Mara's Mercy character, a woman on the opposing side of her family's political cause. As a result, Lucy's value for truth is tested as her world begins to unravel.
But do her clothes also unravel? This is the question. Page is a real life lady lover, and in 2015 starred alongside Julianne Moore in same-sex drama Freeheld. When she originally announced the then-untitled new project at a conference, Page had this to say about her future roles:
I'm focusing mostly on stories that are meaningful to me and stories for women and supporting more gay characters.
I don't see the words "and I'm going to show B's in all of my future projects" but I feel like that was implied. Seriously, it's awesome that at the age of 29, Page is able to have so much control over her career, and that she's using her fame to further causes that are important to her. And it doesn't hurt that she's got a hot bod and seriously adorable face.
OH, I just realized I didn't say anything about co-star Kate Mara. When I think of Kate Mara… I picture her being unceremoniously shoved onto the train tracks by Kevin Spacey in House of Cards. It's time to finally whip 'em out and make some new mamories, Kate!
What do you guys think? Since this new movie is being labeled explicitly as a romance, do you think there's a chance we'll get some nude sex scenes?
Via Variety