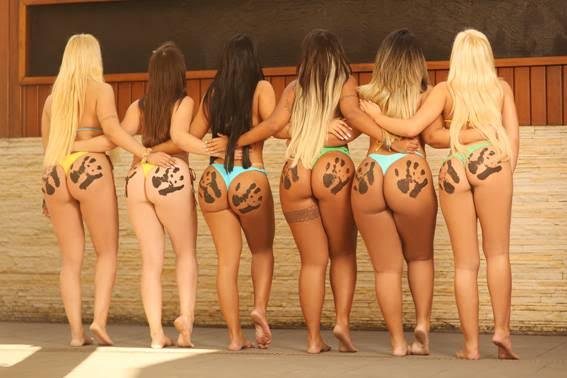 CLICK HERE TO VIEW MORE NUDE PHOTOS AND VIDEOS
I love a good competition. Just watching them puts me in great spirits. Everyone is at their best in order to pull away with a victory. Competition definitely brings out passion and peak performance in a person. So as a fan I do my best to show support. And there's no other event that I love to support more than the Miss Bumbum competition. Every women who enters is a champion to me. Win, lose, or draw. It's not just about having nice assets but being just as beautiful on the inside as you are on the outside.
I doubt I'll ever have one specific favorite Miss Bumbum. All of the women are amazing to look at and telling me to pick only one as my favorite is borderline criminal. No man should ever have to stress over making a decision that serious. I'd even have a hard time picking my favorite competition year. Because it's like the women get more attractive every time when it's time to show off the goods. The women from the 2018 lineup look like they've studied last year's competitors and only got better. I think I may look into becoming a Miss Bumbum coach if that's at all possible.