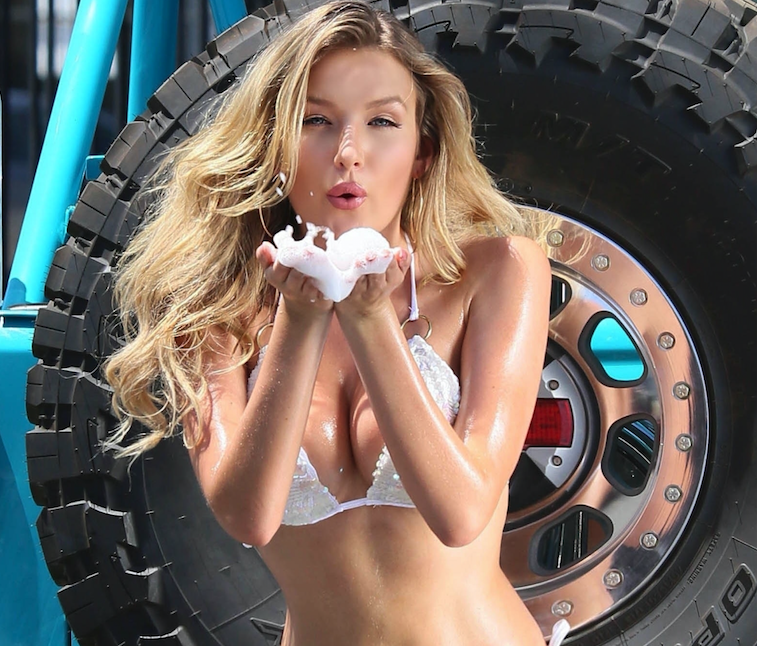 CLICK HERE TO VIEW MORE NUDE PHOTOS AND VIDEOS
I love women who know how to keep things clean. It's a full-time job keeping the car spotless. I myself sometimes have a hard time washing in-between all of those crevasses and fall victim to missing a spot or two. But not Trista Mikail. I can tell by just looking at her that she's a professional expert at the art of washing cars. She makes it look easy and attractive. Never in my life have I had close to the amount of fun that it looks like Trista is having. I almost consider cleaning my vehicle to be a chore of sorts. Maybe if I invited her over she could show me how to make the best out of it.
I see Trista is also prepared to visit the beach after wiping down her vehicle. She owns a bikini and a car like that was made for cruising the shoreline. I'd love to come with. I promise I wouldn't take up too much room and I could curate the perfect playlist of acceptable tunes to get everyone in the beach mood. She'll probably fall in love with me after Surfin USA is followed Kokomo. Because a smart beautiful woman can't resist a man who knows his music.