2018-06-10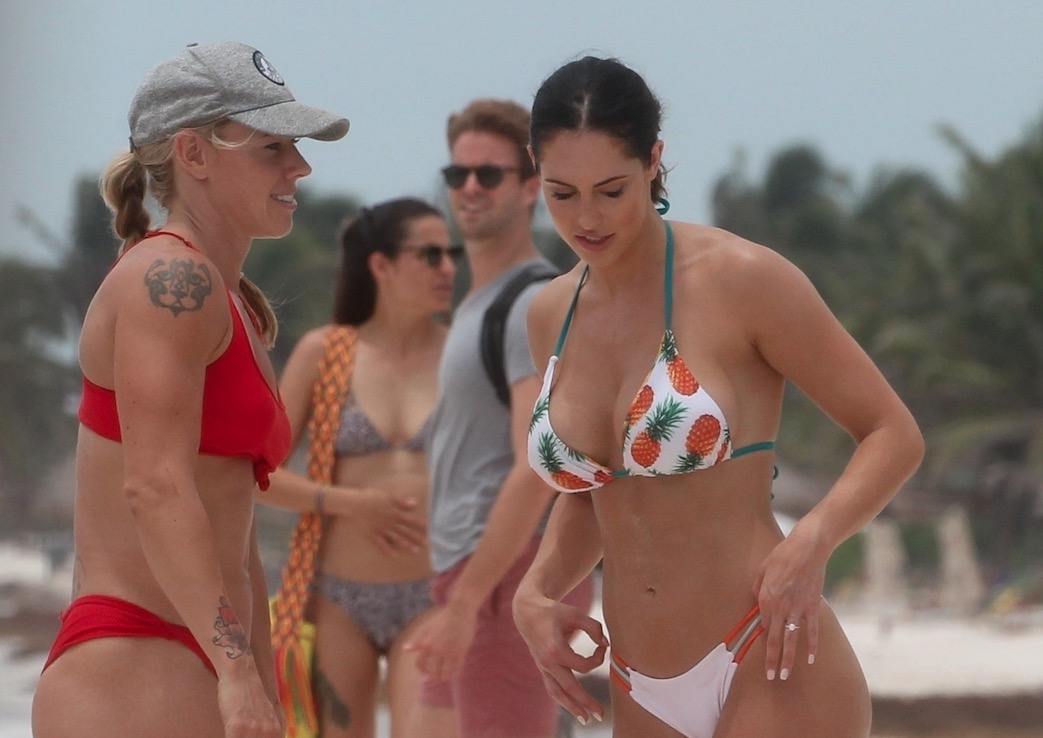 CLICK HERE TO VIEW MORE NUDE PHOTOS AND VIDEOS
Holy cow! The proportions on Hope Beel have me hoping she peels off the rest of that swimsuit sometime so that I can have nothing left to the imagination. Because right now I am imagining her as the perfect woman, and I do not want that. I want her to have a flaw, or preferably multiple flaws. Otherwise she makes it too tempting to hold other women up to her as the standard of what a woman should be.
So I am holding out hope that on the small amount of skin that is being covered up by that two piece there is a big enough flaw being hidden that will prevent her from ruining my expectations for every other woman in the world. Maybe there some swastikas or hammer and sickles. That might be enough to turn me off of her.
Who knows, maybe there is even a charging port that will prove she is not human at all and is actually a fembot. That would be the perfect outcome, I think. Then I could dismiss all of the hard work that she has put into her body as the clever engineering and design of some Japanese nerds.