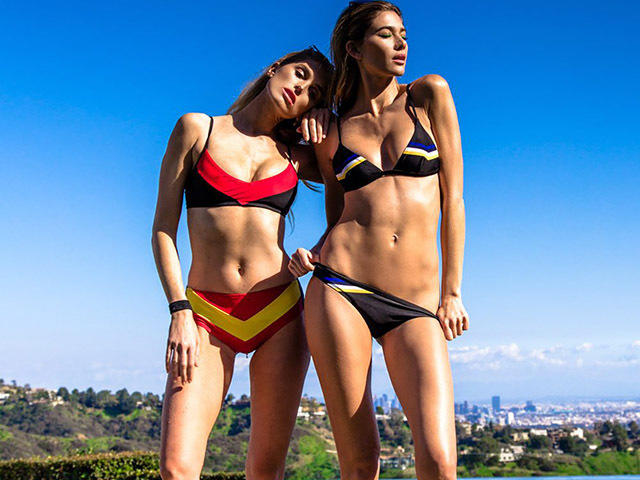 CLICK HERE TO VIEW MORE NUDE PHOTOS AND VIDEOS
Sometimes you need to ask the question, why are two hot young models playing basketball in tight sextastic bikinis and Spandex workout gear, and other times, you need to shut up and just take it all in. If you ask too many questions, the good things might go away. I'm very superstitious. After horny it's probably my second most dominant characteristic.
Kansas girl Maggie Mae and not so Kansas girl Bo Janicic took time out of their busy being super hot schedule to show off their bodies faptastic in this Monica Baddar photoshoot out in some blessedly lucky individual's backyard sports courts. The two funbag and hot body baring model ladies pretended to play round ball, mostly by rolling around around the ground area in their revealing outfits. So, basketball, if it was a better sport.
A quick change into bikinis for the icing on the cake, and you might just be ready to produce the icing on the cake. Worst metaphor ever. But more tingle inducing ladies will force your mind into lesser places. Less thinking, more ogling. And these two have you covered.