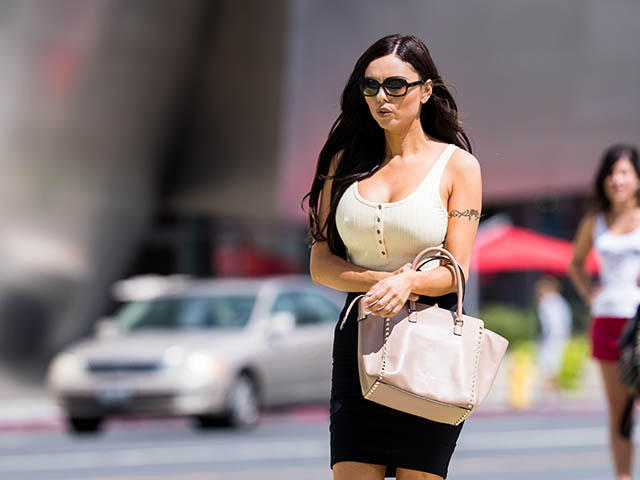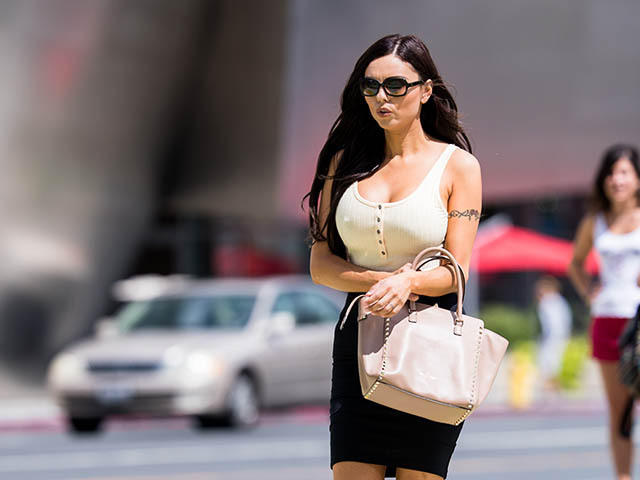 CLICK HERE TO VIEW MORE NUDE PHOTOS AND VIDEOS
I've been thinking a bit about Instagram sensation Krystle Lina since last we saw her at the mall in a braless sundress. And by a bit, I mean, I've got her entire body memorized with hand muscle movements, tattooed her name on places of my body even my doctor's never seen, and built a shrine to her in my home and place of work and a remote spot in the woods for more intensive devotion.
Krystle and her stacked curvaceous form have moved off the pages of Instagram and onto the very real streets of Los Angeles. That's about all that's real in this picture of Krystle in a tight revealing top and even tighter skirt making her way somewhere super important no doubt. That body screams look at me. It also screams a bunch of things you do not want the children to necessarily hear.
That hourglass body has every grain of sand in my prurient obsessed being crying out in longing. And lots of other passionate words that often require laying down sheets of plastic on the floor if you don't want to ruin the carpet. Sure, there's some artificial assistance therein. But who's judging? Not me, I'm too busy swimming in a sea of Krystle sextastic.