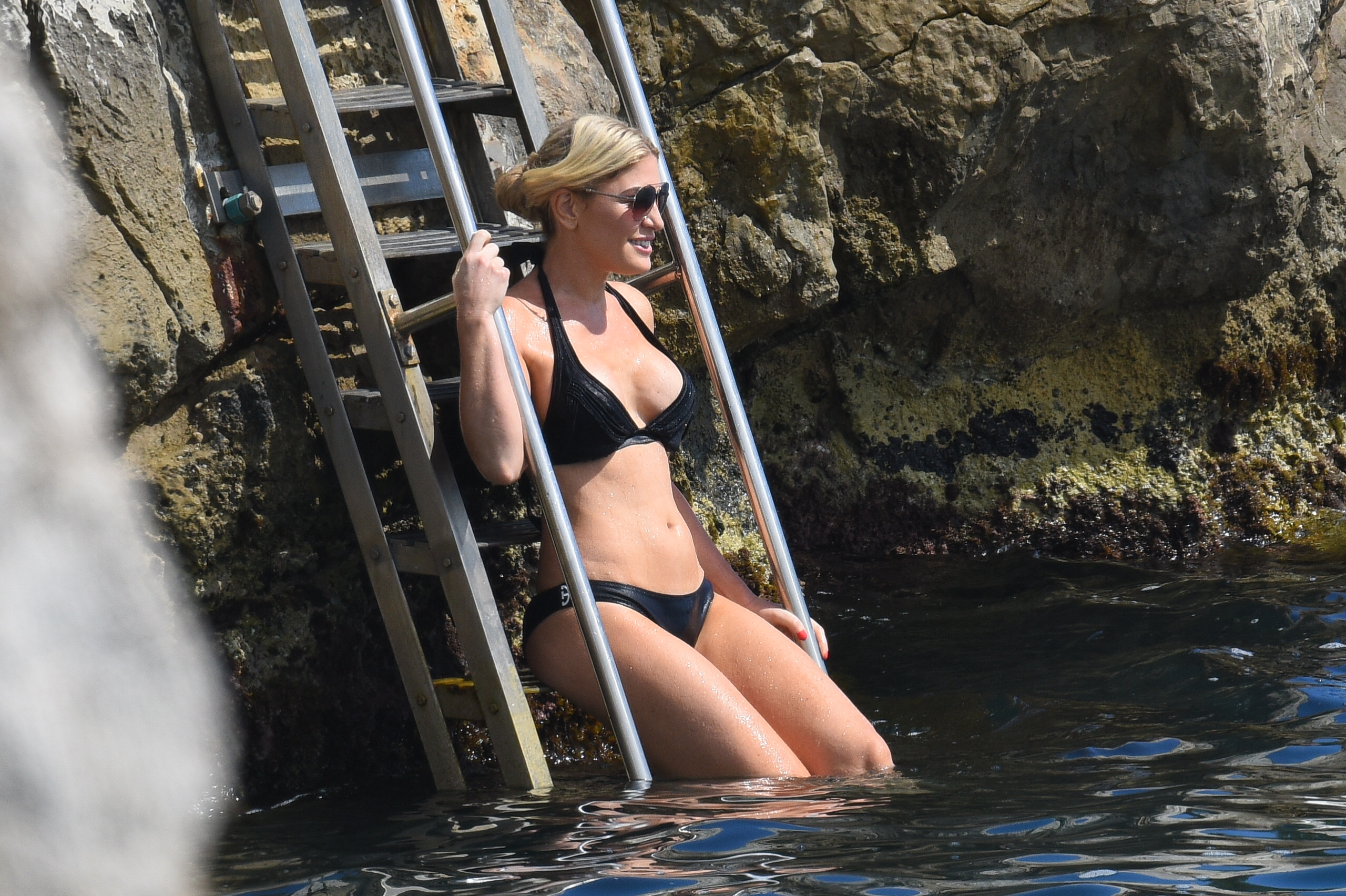 CLICK HERE TO VIEW MORE NUDE PHOTOS AND VIDEOS
Israeli socialite Hofit Golan has one of those names that, when you say it out loud, it sounds like you're mispronouncing something in another language. Whether you've got a New York accent, a Midwest accent, a Southern accent, or standard Mid-American one, it's a name that sounds like you're butchering the actual name of something else.
While I may not be big on her name, I can't deny that Hofit here has an amazing rack. I mean, damn, that's a great pair, and she knows how to pick out a bikini that nicely accentuates what are, arguably, her best assets.
I must also admit that the term "Israeli socialite" also sounds like an oxymoron, like "American genius" or "British pussy inspector." It just doesn't add up to me, but then again, I don't know much about Israeli nightlife, other than clubs get blown up a lot by extremists. It's gotta be tough to get your socialite game off the ground when all of the hot spots in town are literally on fire.
Nevertheless, I'm glad that Hofit is stepping out and showing off her spectacular breasts. I wouldn't mind hitting up a Tel Aviv discotheque with her, that's for sure!