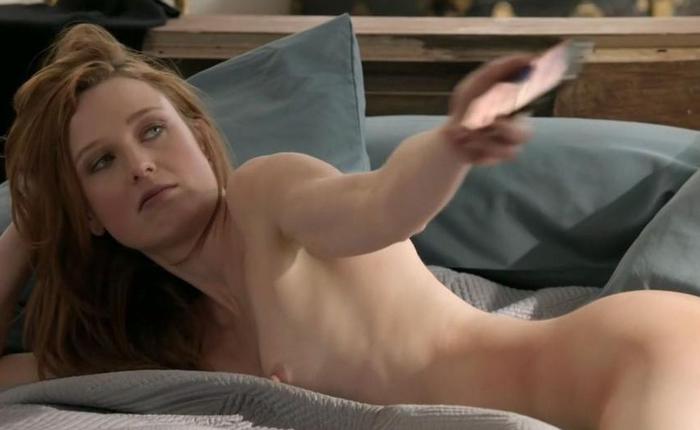 CLICK HERE TO VIEW MORE NUDE PHOTOS AND VIDEOS
Will We See More Megan Stevenson and Lucy Walters Nudity?
Not that many of us want a new television show based on a movie from the 1990s, but if they had to make one I agree that Get Shorty is probably the best pick. And from taking a look at some of the stars recently cast, it seems like an all-star bunch, but will Get Shorty the television show have some all-star nudity?
Thankfully Get Shorty won't be on basic cable, it has found a home on EPIX, so I'm crossing my fingers that means we'll have some nudity, which we can all agree the movie was sorely missing. Leading the cast is Chris O'Dowd and Ray Romano, but joining them will be hotties Megan Stevenson and Lucy Walters. We've gotten a few peaks at both of them topless so, more would be very much welcomed. And in case you need a refresher, according to Deadline Hollywood the plot Get Shorty will be as follows:
… Get Shorty centers on Miles Daly (O'Dowd), a hitman from Nevada who tries to become a movie producer in Hollywood as a means to leave his criminal past behind. Romano would is Rick, a washed-up producer of low-quality films who becomes Miles' partner and guide through the maze of Hollywood.
I have to admit, in this world of re-boots and remakes I'm actually kind of excited about this one. I might just have some high hopes for Get Shorty the television show.